What are you spending on your daily commute?
How much are you spending on your daily commute? Probably a lot more than you'd like to be.
Too many of us are breaking the bank with our daily commute. We'd like to introduce someone who has done something about that.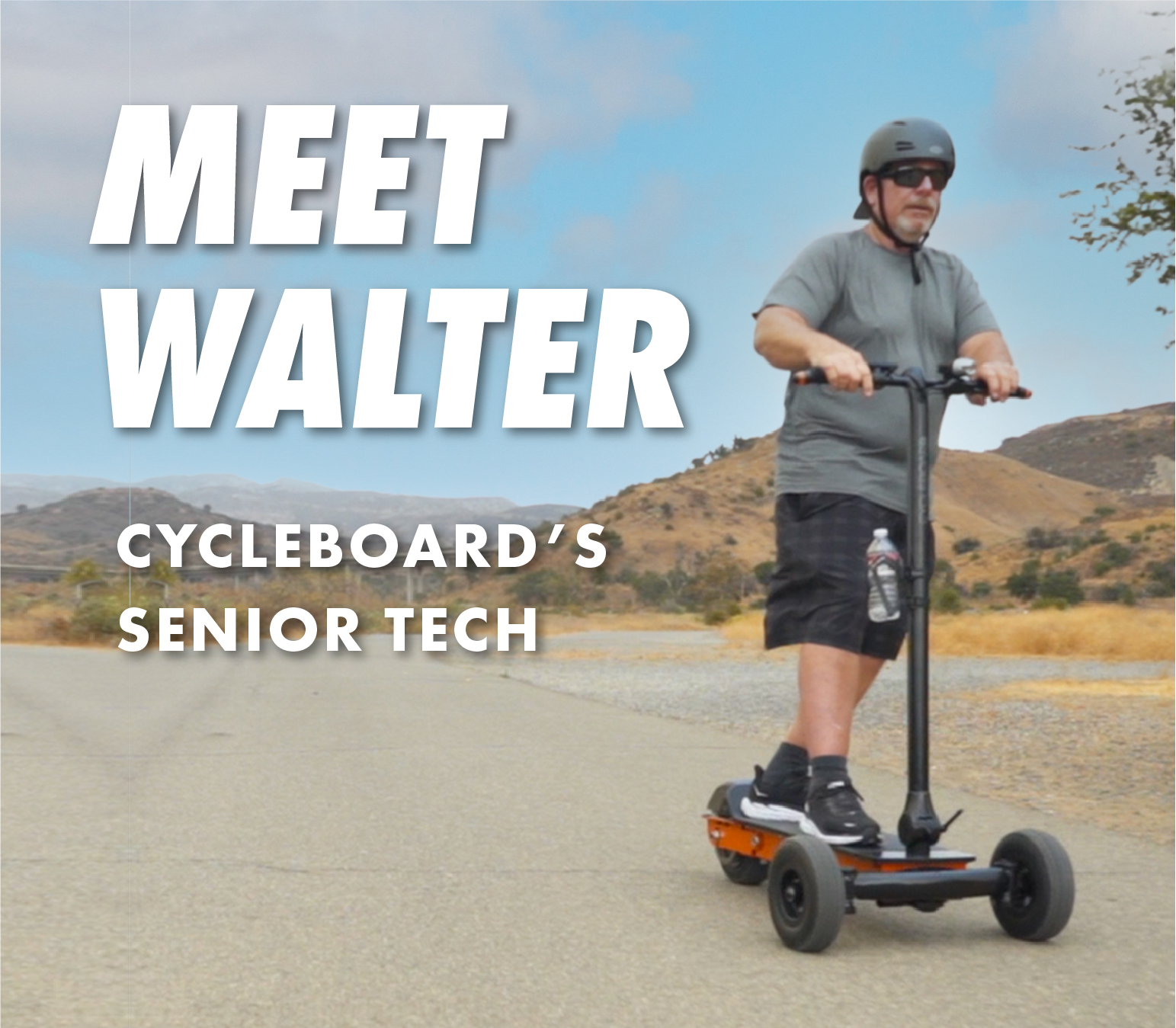 Meet Walter, CycleBoard's Senior Technician. Walt joined the CycleBoard team last year & on most days (when it's not too cold outside) is a car-free commuter!
‍
Walt decided that he would rather save some coins & the environment while having a more enjoyable ride on his daily route to work. He decided to leave his car in the driveway and start riding his CycleBoard to work every day.
‍
Today, Walt has saved hundreds on gas, he's healthier, happier, and gets home faster than before (thanks CA traffic!). Saving money and reducing carbon emissions are a few of the many reasons to start commuting on your CycleBoard.
‍
Hit the grocery store, visit friends, run errands, and yes, commute to work. Are you ready to save some cash, feel the wind in your hair and reduce emissions all at the same time?
‍
Join us on our mission to reduce our carbon footprint, browse our catalog of CycleBoard models to find the perfect ride for your daily commute today!
‍