Stocked up and Ready for Summer!
The Rover is in stock and ready to ship. Summer time can't come fast enough!
‍
‍
Updates, News, & more...
‍
We just got in a new container shipment in of our best selling all-terrain model the CycleBoard Rover. Unfortunately we had a bit of a hiccup with our grip tape supplier and the some of the Rover Boards have been sent to us with defective Grip tapes. But no need to worry, we got you covered! If your board has a defective grip tape, we will include a fresh one at no cost in the box when we ship out your new Board. If you already have a board and are just looking to get some new grip on your deck, then we got you too. Just head on over to our Accessories page, choose your favorite grip tape and we will ship it to you within a few days.
‍
Check out the video below to see how you can easily refresh your deck in just a few quick steps:
Out of Stock & Other Inventory Updates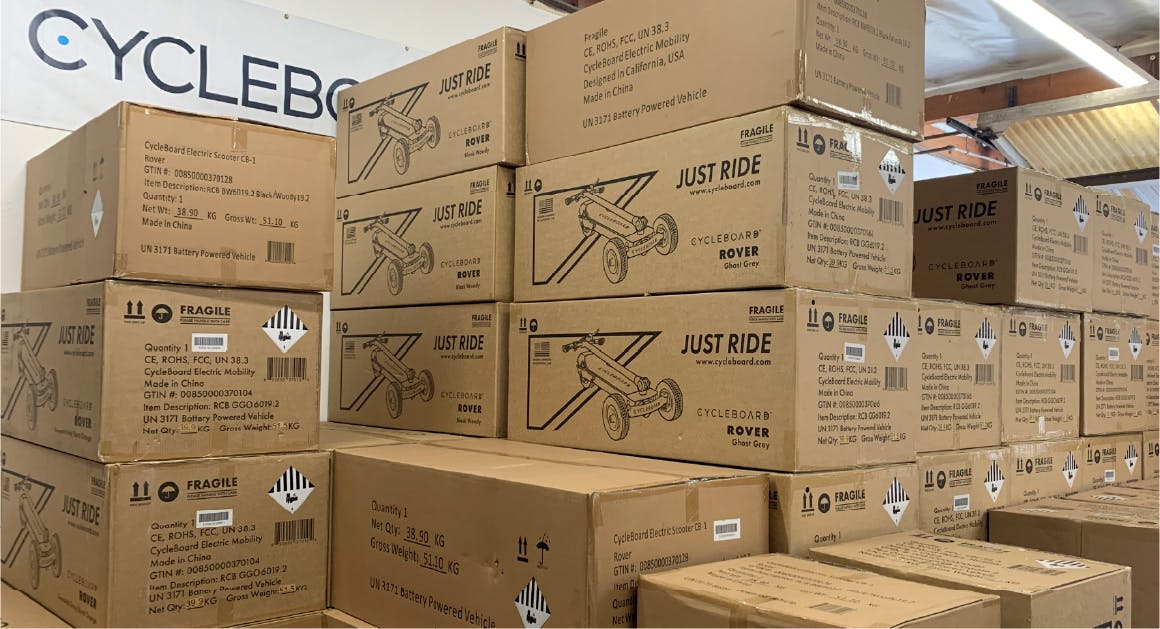 Below is a list of items that we currently have out of stock in our store and when we expect them to be back in stock, if we have that information. If you have any questions about any items, please email us at support@cycleboard.com
‍
• CycleBoard Elite - No ETA
‍
• CycleBoard Golf - ETA Mid Summer
‍
• Matte Black Cargo Basket - Ships July 30th – Aug. 15th
‍
• Front Fender Kit (Elite Pro, Rover, Golf) - Elite Fenders OUT OF STOCK, Rover and Golf Fenders ship in Aug
‍
• Handle Bar Headlight | Blaze 400 SLX - the 400SLX is out of stock till mid summer, but we currently have the Blaze 600 SLX in stock now.
‍
• Hydraulic Brake Bleed And Repair Kit | All Models - Mid Summer
‍
• Front Tire & Wheel | 8.5" X 2.25" | Elite & Elite Pro - OUT OF STOCK - No ETA
‍