Parking Brake (Hydraulic)
The parking brake feature provides resistance in the rear tire most useful for transporting the board in a vehicle or parking on a flat or a slight incline for short periods of time. Hydraulic braking systems offer increased braking performance in normal use and smoother  engagement. The parking brake is most effective when the brakes are routinely bled by following the CycleBoard brake bleeding guide. With the brake engaged the system will slowly lose pressure over time and the amount of hold on the rear wheel will decrease.
Procedures
Engaging the Parking Brake - Pull the brake handle 5-10 times by pulling on the brake handle firmly to build up more braking pressure. Then pull the brake handle approximately ⅓ of the way to touching the handgrip and simultaneously pull the small lever on the brake handle toward the rear (counterclockwise) of the board until the small lever and the brake lever latch into place.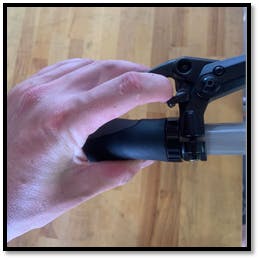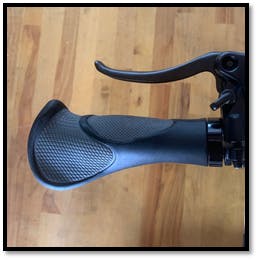 Disengaging the Parking Brake - Pull the brake handle slightly and simultaneously push the small lever toward the front of the board (clockwise) to unlock the brake handle.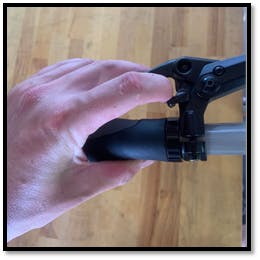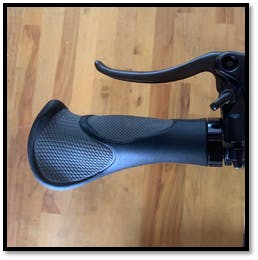 Have more questions? Contact support@cycleboard.com